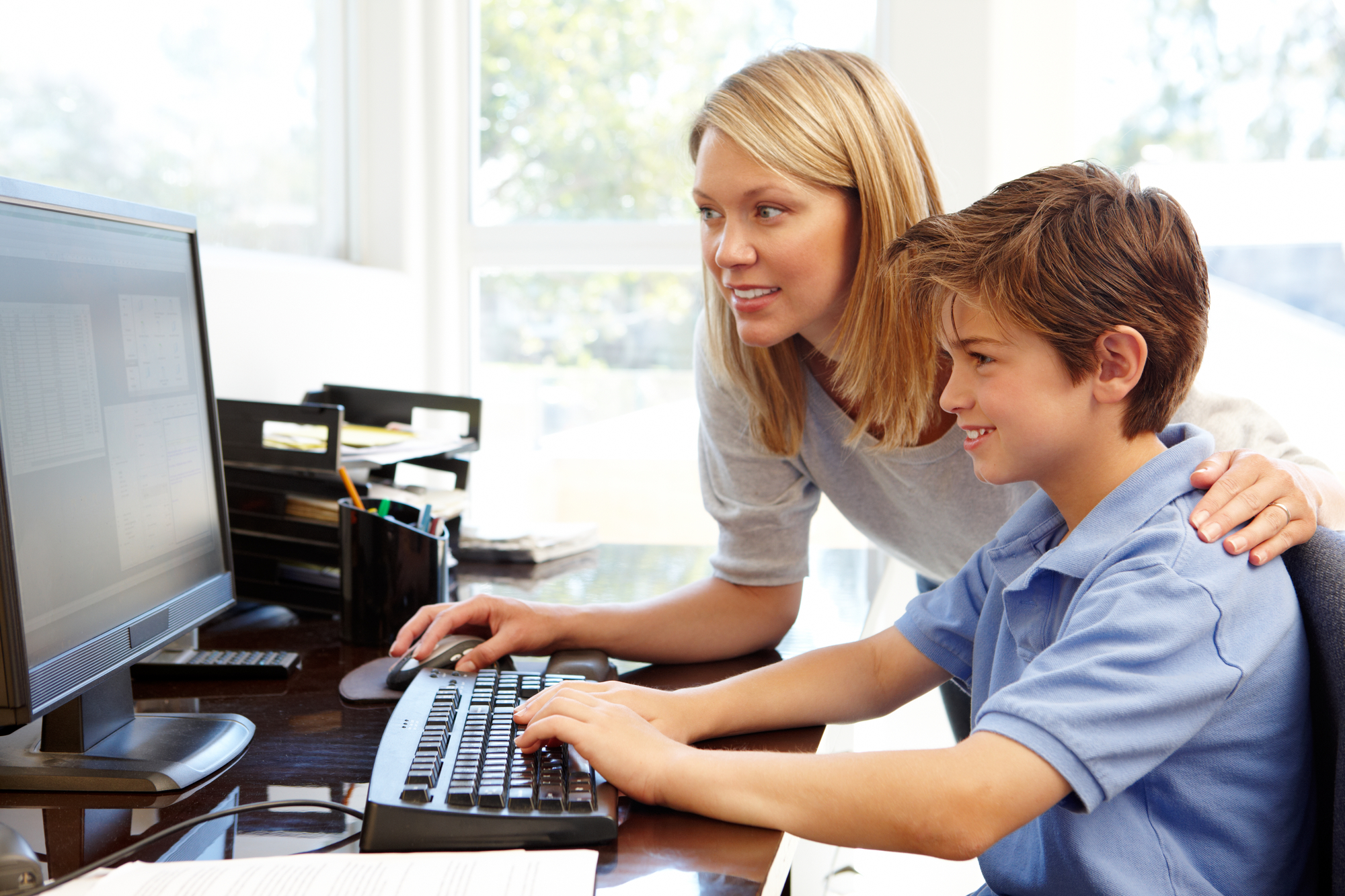 Welcome To Our School!
---
We are excited to bring you a full service LDS based online school for grades K though 12.
We offer Part-time Standard or Full-time Day School for our Lower School. Give your K-8 child the experience of being in a live classroom with other students from all over the world, while being guided, engaged, and challenged by a highly qualified and gifted teacher/mentor.
Our teacher led high school program offers gospel-based general education courses, BYU Independent Study accredited courses, annual international Youth Conferences, fun and engaging teachers, team learning with students around the world, and a diploma upon completion of graduation requirements.
ALL FROM THE COMFORT OF YOUR OWN HOME!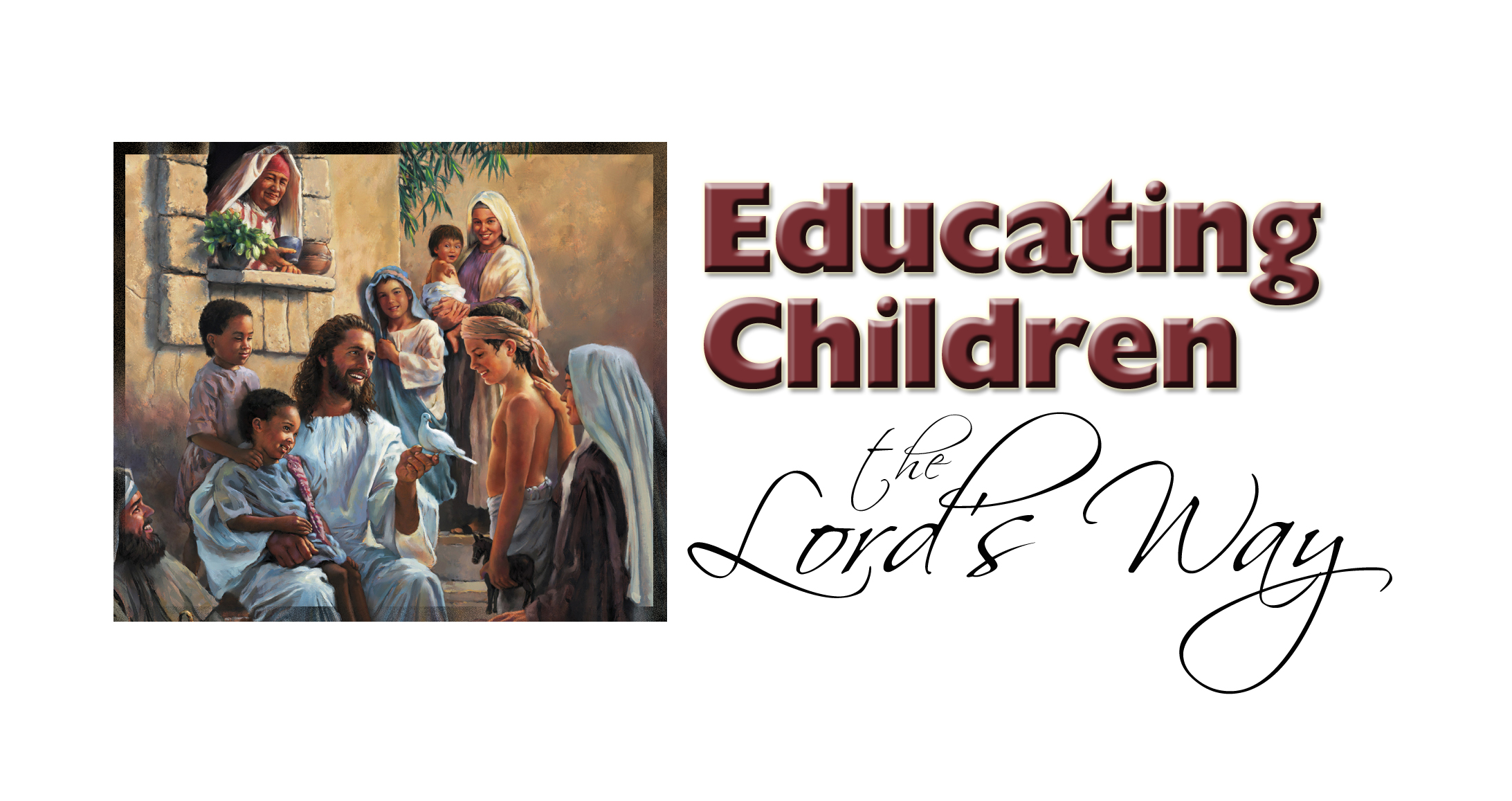 Educating Children the Lord's Way
---
You'll never forget your favorite birthday or Christmas! That's because it was an event that involved all five senses and made a significant emotional impact on you. True learning takes place when two or more of the senses are involved – coupled with emotion. We strive to provide these kinds of memorable learning experiences in a safe and loving environment – our online classroom and your home.
Our staff motto is "We're the guide on the side, not the sage on the stage." We endeavor to help each child feel love and support in an environment of discovery, exploration, and independence. Our small student teacher ratio (12-15:1) and our multi-age classrooms provide for personal attention, peer tutoring, individual academic mobility based on ability, and project-based team learning.
Teachers meet after school daily as teams, to evaluate the days' events and create ways to better meet class and individual student needs.
A careful study of the life of Christ will show that this is very similar to the way He taught.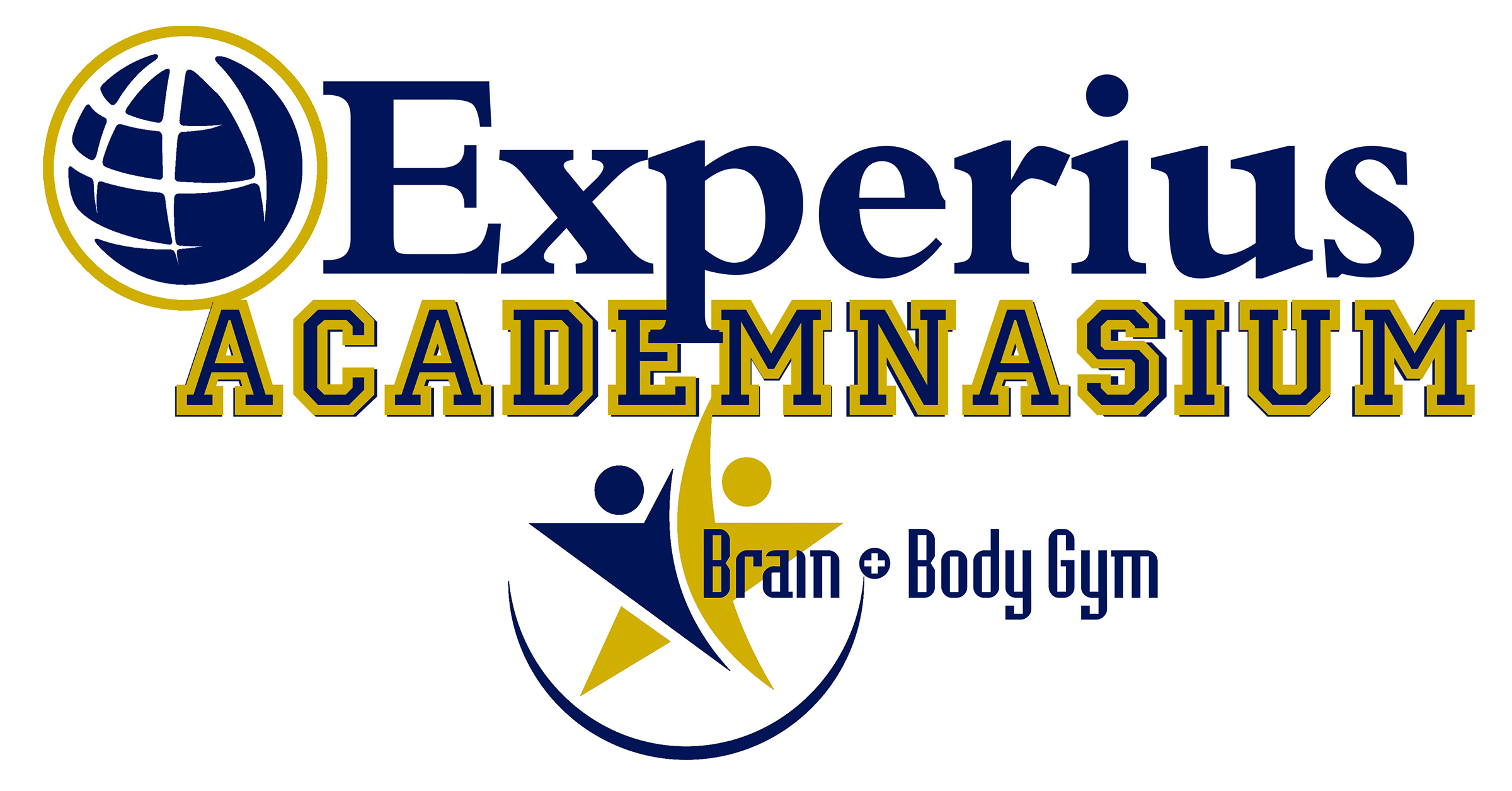 ---
We refer to our Experius campuses as an Academnasium because we exercise the mind and body together.
Before beginning class each day, students experience our Brain Training Activities,
designed to stimulate auditory and sensory brain activity.
These exercises prepare every student for a more focused and enjoyable learning experience.
Our Academnasium Brain & Body Gym also provides the following:
Immersion
---
Learning takes place in everything the child does throughout the class session. Students are continually given the opportunity to apply knowledge and practice newly acquired skills.
---
Exploration
---
Whether in or out of the classroom, students are encouraged to learn through exploration. Class session activities are completed in teams or as a group to share ideas, and to build teamwork and cooperation.
---
Strength
---
Building strong bodies and establishing healthy habits are essential for lifelong success. Students set goals for good health, train together in personal fitness, and track their own progress.
---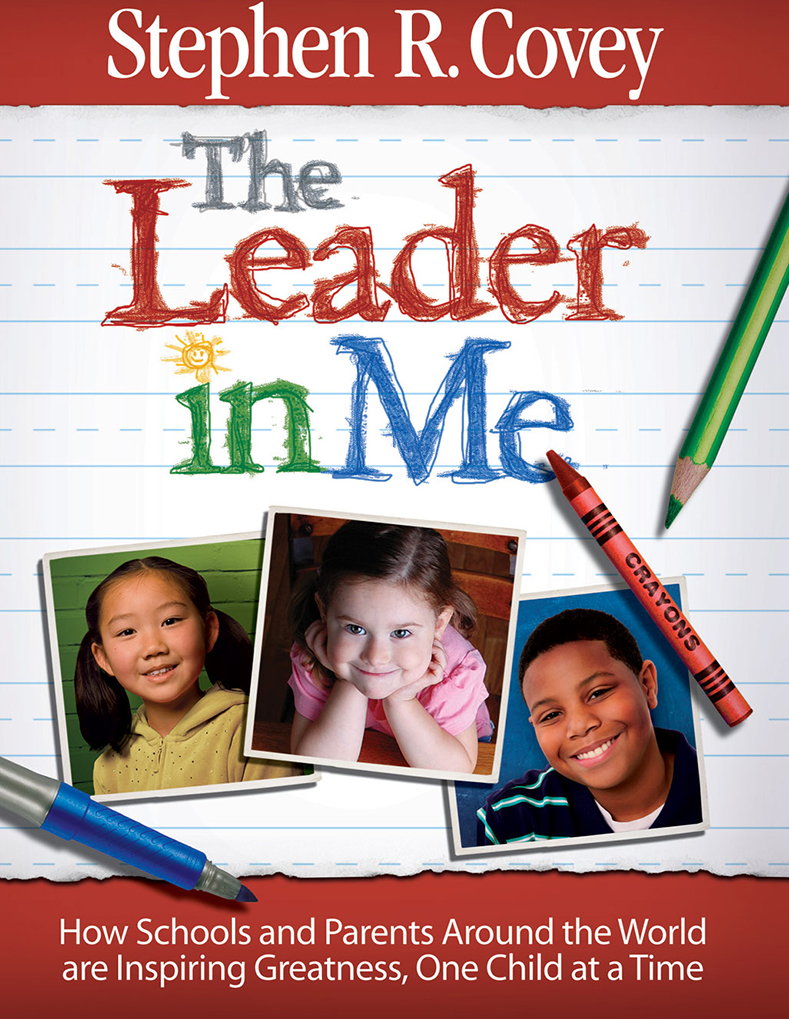 ---
True Leadership
We are becoming a "Leader In Me" school. This program, based on Dr. Stephen R. Covey's Seven Habits of Highly Effective People, provides opportunities for students to become leaders of themselves and their success. It also helps them set attainable goals for their own future and creates a environment of synergy and teamwork with others. Our entire staff is trained in modeling the seven habits. You'll love what you see!
Learn More
Lower School
Our Lower School serves children in grades Kindergarten through 8. We combine students into three grade levels.
Grade Class Distinctions
Foundations K – 2
Discovery 3 – 5
Expeditions 6 – 8
---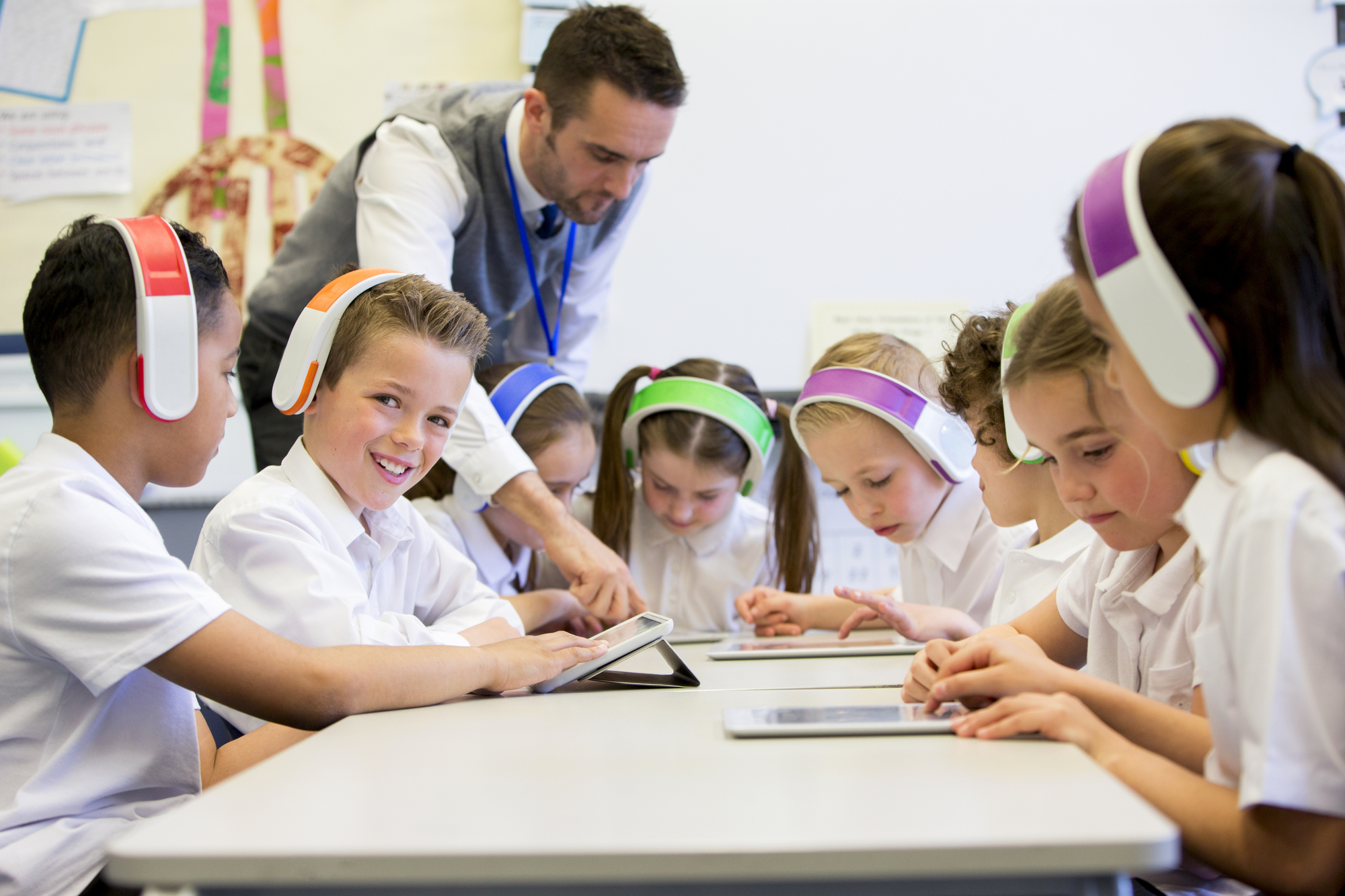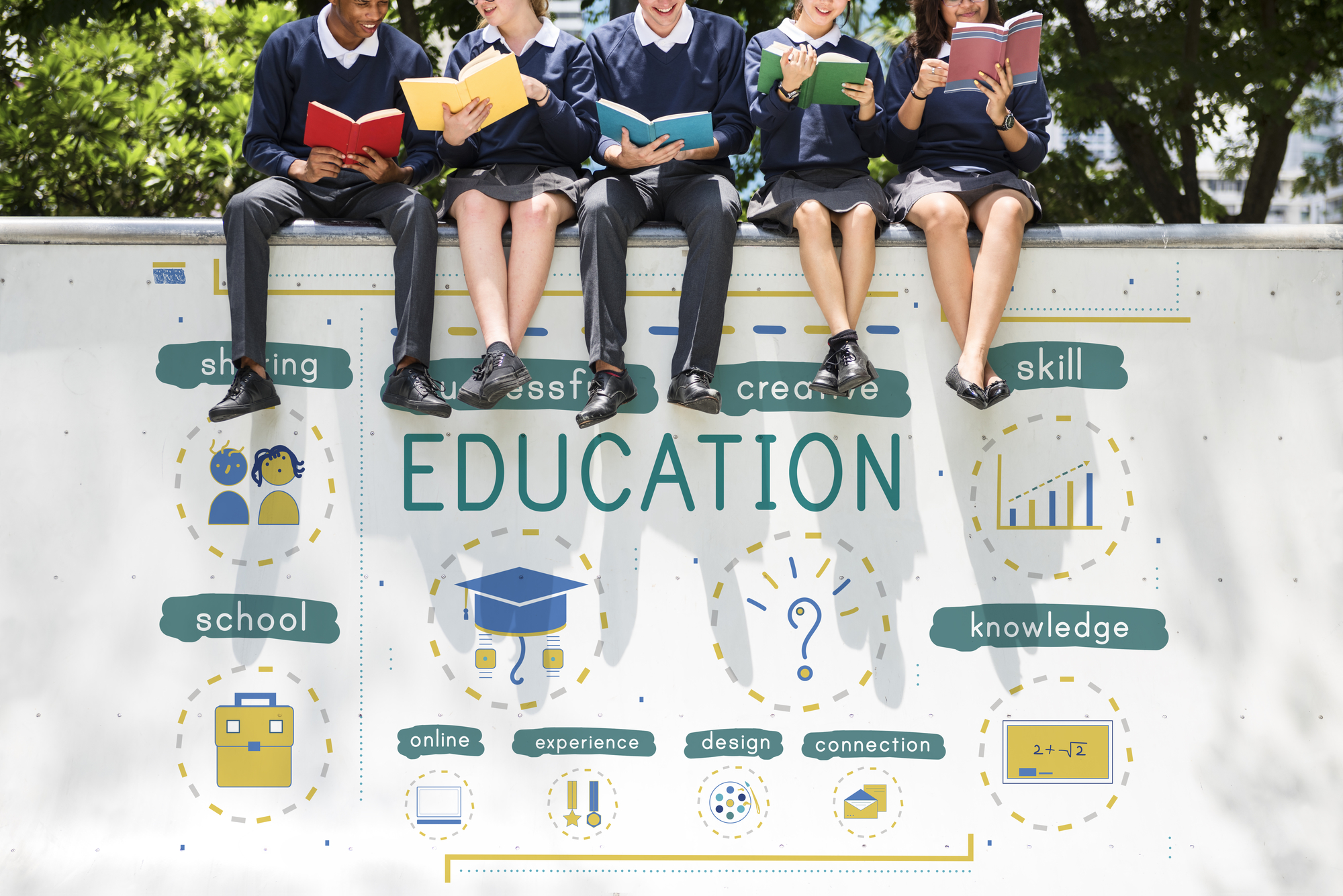 ---
High School
Our High School students, known as Genesis, take their leadership skills to the next level as they participate in creating their own graduation plan. Youth Conferences, apprenticeships, monthly community service, and teaching opportunities, prepare students to tackle the adult world.
Grade Class Distinction
"They may forget what you said —
but they will never forget how you made them feel." Carl W. Buehner
Our Staff
---
Our highly qualified Academy staff becomes part of our team after a lengthy interview process. Final hiring takes place after they are approved by our existing teaching team and they have been observed "in action." This in-depth process assures a cohesive team that works together to create the best experiences for your child.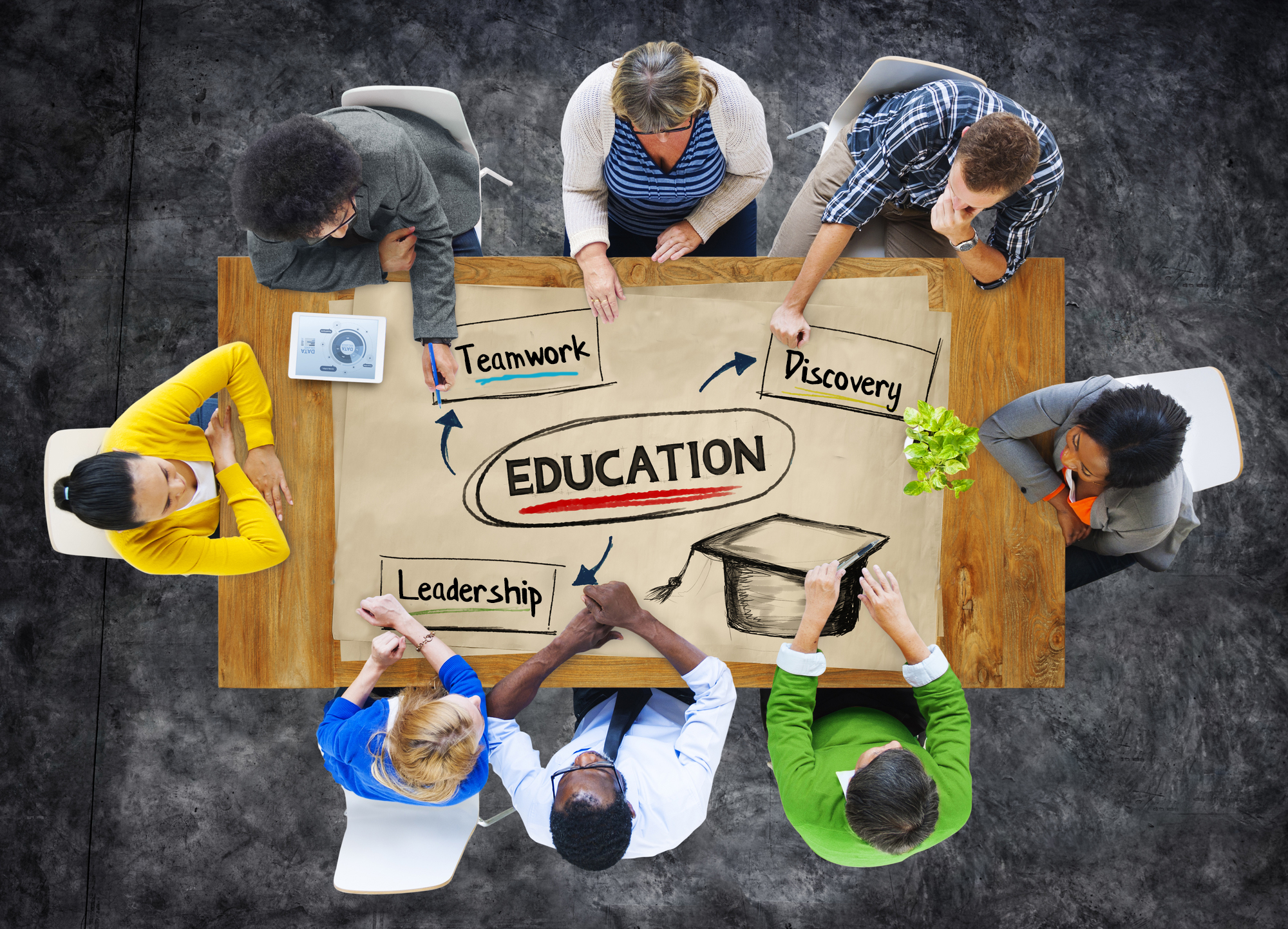 School Services
---
A great school doesn't rely solely on academics. Our support programs help create a community that enriches the educational experience and provides helpful and needed resources for students and families.
---
P.U.R.E. is the acronym for our support program for children with special needs.
It stands for:
Perfectly created by a loving Heavenly Father, designed for His purpose.
Unique in his or her own gifts, blessings, talents, desires and contributions.
Receptive and responsive to our communication, touch, and acts of love.
Eternal, because there are no disabled children in Heavenly Father's eyes.
We offer P.U.R.E. services to families for a small fee. These services are also available to the outside community as staff availability permits.
Our Ready Readers program assists students individually who may be struggling to read and comprehend. Contact us for reading testing and tutoring prices. This program is also available to non-enrolled students.
A number of scholarships are available based on academic merit and/or financial need. Scholarship amounts range from one half tuition, to full tuition.
Contact us about our highly effective foreign language classes. We currently offer Spanish and Italian.
To find out more about these, and other school programs, click on the button below.
Click on the links below to find out more about
at Experius Academy!